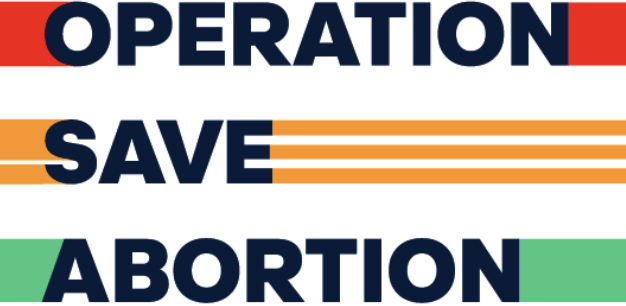 Join the Fight: Attend Operation Save Abortion This Sunday!
On Friday, June 24th, 2022, the US Supreme Court overturned Roe v. Wade in a 5-4 decision. Nearly 50 years after the landmark decision granting a constitutional right to abortion, we are living in a painful and surreal time. Nonetheless, we need to stand together and fight to make sure safe and legal abortion procedures are the law of the land and available in all 50 states.
According to the Pew Research Center, 61% of US adults believe that abortion should be legal in all or most cases. In other words, abortion rights activists are the mainstream!
(Let's hope the Biden Administration remembers this and acts, as these are his base voters that supported his election. Abortion Rights are almost twice as popular as Biden going into the midterm elections.)
Fed Up? Here Are Three Ways to Get Engaged! 
1. Donate to Abortion Access Front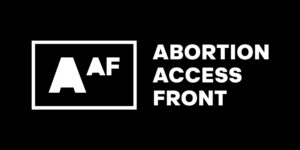 I am proud to have helped my friend Lizz Winstead co-found Lady Parts Justice (501c4) in 2012 in the wake of female legislators being admonished for using the word "uterus" on the floor of the Michigan State Senate
Lizz understood that we couldn't win these battles if we are too afraid to use scientific language to describe basic anatomy or even say the word abortion in public. We needed to fight back in new ways, with real narratives, and talk honestly and openly about abortion as a medical procedure. 
Lizz Winstead created Abortion Access Front (501c3) in 2015 to destigmatize abortion and expose extremist anti-choice forces working to destroy access to reproductive rights across the United States. 
Make Your Tax-Deductible Donation to Abortion Access Front Today
Abortion Access Front's rapid response media uses social media platforms like TikTok and Instagram, as well as their weekly podcast Feminist Buzzkills Live!, to spotlight the relentless assault on reproductive rights, while centering heroic abortion providers and activists and showing supporters how to become involved in the fight. 
Their clinic support programming offers independent abortion providers with assistance, recognizing that these clinics operate under continual harassment. They facilitate an Adopt-A-Clinic program that organizes the purchase of needed items for patients and staff through activists, organizations, and community groups. Abortion Access Front has adapted and found new ways to help around the pandemic and escalating abortion bans. 
Abortion Access Front prioritizes community building by investing in people and organizations, creating a coalition of independent abortion providers, ad-hoc activist groups, escort groups, and abortion funds who work to protect abortion locally and are often the only visible pro-choice people in their communities. Nationally, movement partners turn to Abortion Access Front to bring visual impact and provocative messaging to public events and rallies. 
Make Your Tax-Deductible Donation to Abortion Access Front Today
2. Attend Operation Save Abortion Sunday, July 17th

Abortion Access Front has been planning for the reality of a post-Roe American since well before the Dobbs decision. As such, they have put together a virtual full day of abortion activism training entitled "Operation Save Abortion."
The day will consist of a series of five, 45-minute conversations that cover different areas of abortion advocacy, such as volunteering as patient escorts, connecting patients with financial assistance through local abortion funds, and talking to politicians about abortion. 
This live virtual conference will also be recorded, allowing attendees to learn, discuss, brainstorm, and take action in the fight for reproductive rights. 
3. Follow, Forward, & Lead 
Take Action By:
Follow

Abortion Access Front

on

Facebook

,

Instagram

, &

Twitter. 

Forward this message to your networks. Let's have the tough and awkward conversations with your crazy relatives now… no reason to wait until Thanksgiving as states are drafting laws right now.


Lead in this fight that impacts all of us. Don't sleep on this. It has never been more urgent.
I'm asking you to honor all of the great leaders before us that have fought for these rights. Fighters that have taught me to stand up and speak out like Kristina Kiehl, Gloria Steinem, Lizz Winstead, Heather Booth, Fat Mike, and my mom. Help me honor them by joining the fight! 
Please, give what you can, and help Operation Save Abortion.