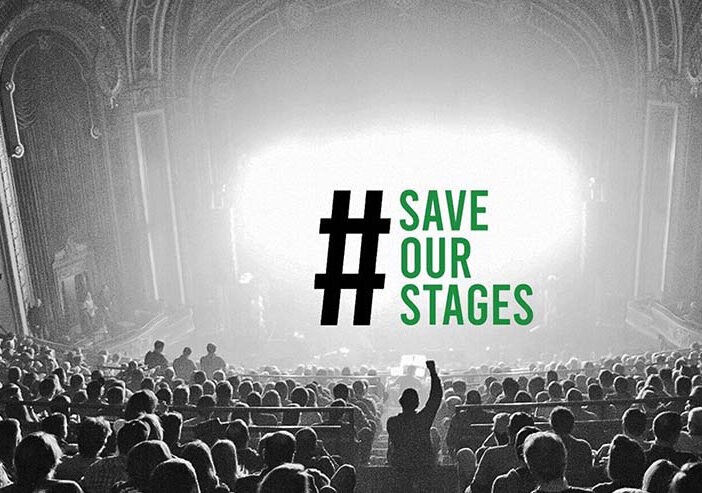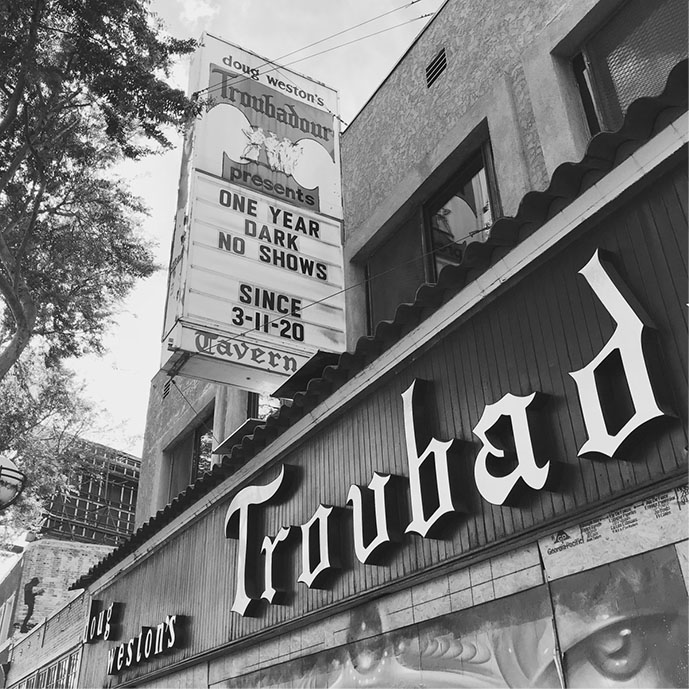 In early April of 2020, just three weeks into the Covid-19 pandemic's shutdown, the National Independent Venue Association was created to help music venues, comedy clubs, festivals, & theater owners share resources, current information, and best practices in dealing with uncertain times. While these venues often competed against each other, they decided to work together and build a grassroots lobbying effort for federal assistance. 
They were in dire need, not part of the original Covid Relief package that Congress passed in 2020, and had never been politically organized before. 
The US watched other industries with established Capitol Hill representation successfully lobby Congress for over $200billion in bailout funds. The airline industry was able to recover $50 billion alone. 
Surely, Congress could do something to assist music venues, and live performing arts theaters that were in every community. These venues were the first to close during the coronavirus pandemic and will be the last to open.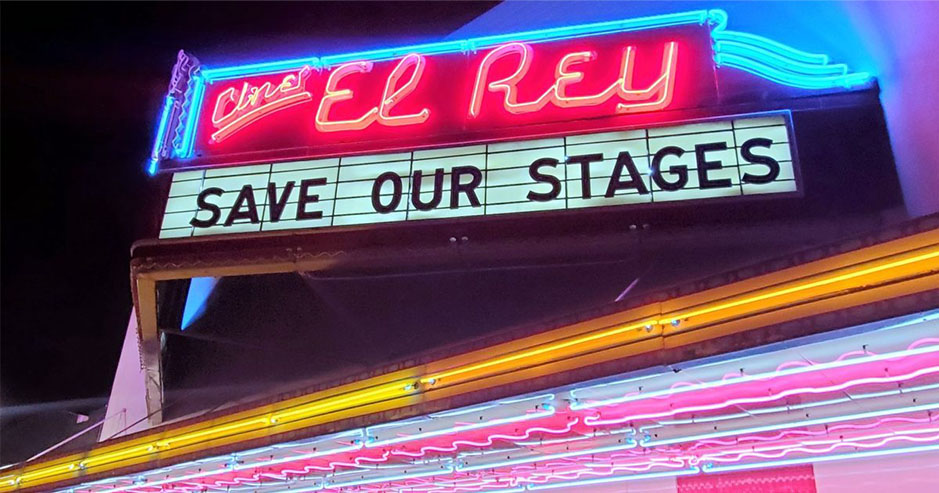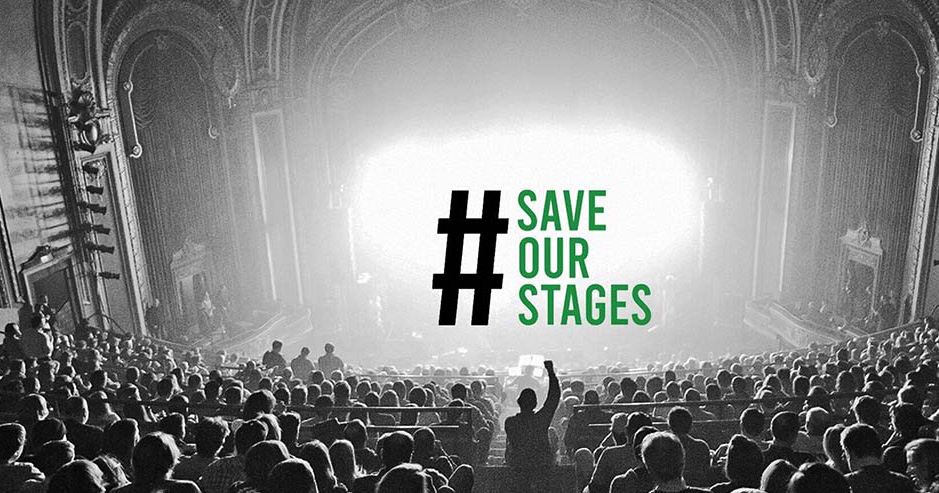 With the support of its members and fans, NIVA successfully launched a nationwide movement to #SaveOurStages, pulling together voices big and small to save independent venues and promoters on the brink of collapse due to COVID-19 shutdowns. 
Scott Goodstein advised the creators of NIVA on ways to evolve their online organizing tactics, reviewed and recommended different best-in-class grassroots-organizing toolsets for them to deploy, and helped them secure a fiscal sponsor. 
He also assisted the group as they grew into a national membership organization that rallied over two million individual letters to Congress leading to #SaveOurSages.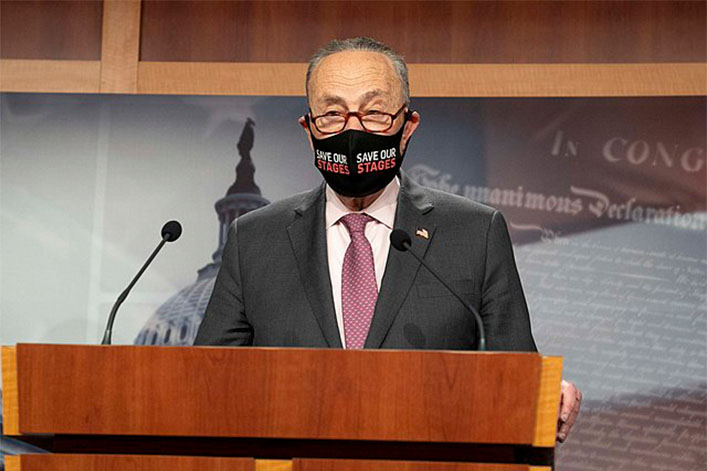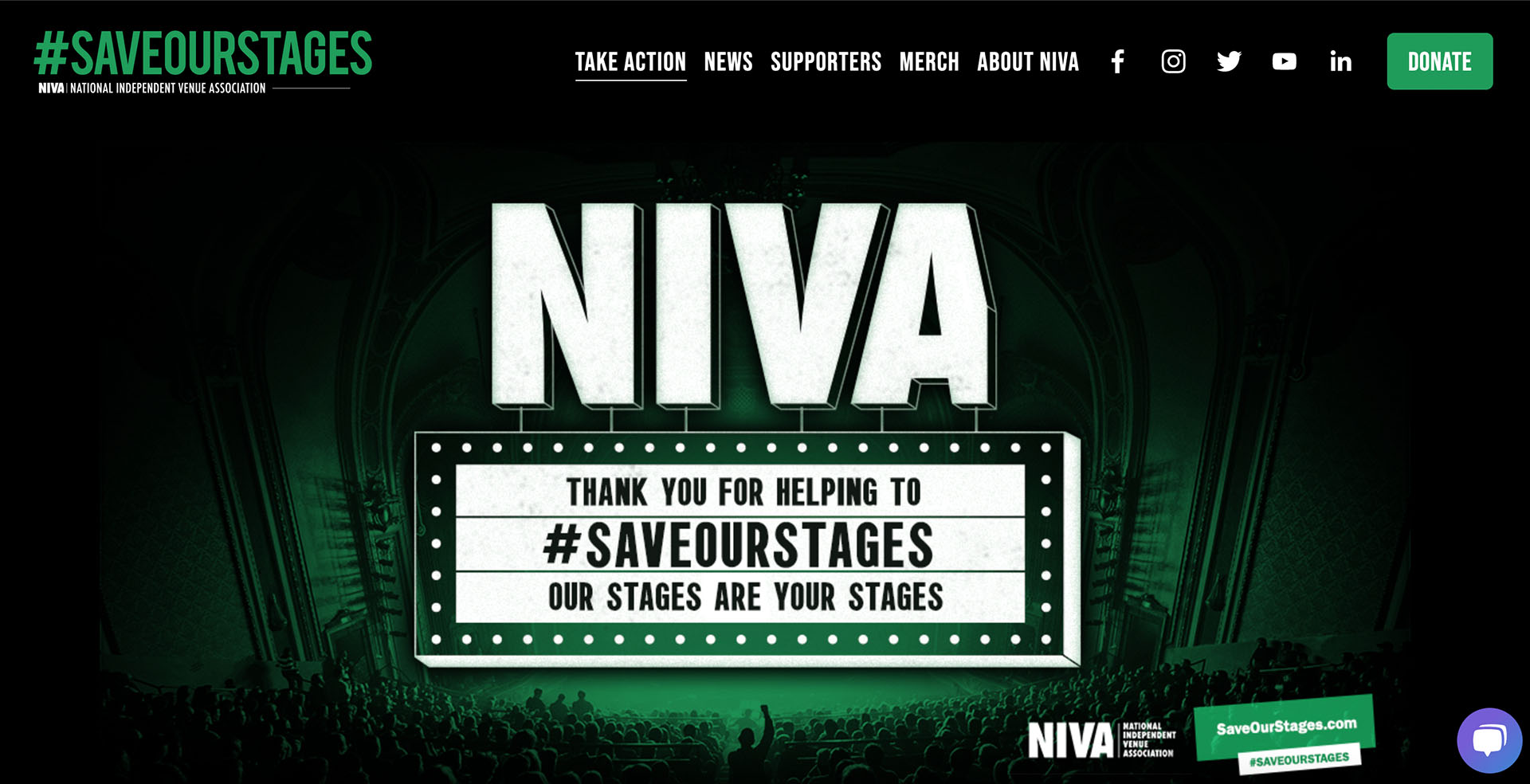 The team had their work cut out for them as Congress had already spent $2.2 trillion on an initial Covid Relief package (CARES Act) and direct payments to every taxpayer that was in need a few months earlier. Fiscal conservatives did not want to spend more money. And arts funding is never easy to get through Congress. 
Nonetheless, NIVA's members were arguably one of the hardest-hit industries by the pandemic, with no revenue, high overhead, and no timeline for reopening. This cause proved unusually bipartisan and affected every Congressional District in America. NIVA was able to make the economic case for these venues as the drivers of revenues in every community and to the US's GDP. 
The organization evolved quickly and did something few other organizations have ever achieved without decades of building an organization, developing a comprehensive issue-advocacy team, and getting members of the US House, Senate, and White House supporting a single piece of legislation in less than a year.  NIVA, with extreme circumstances, and hard work from countless people, was able to pass the Save Our Stages Act as part of the $1.9 trillion American Rescue Plan and get it signed into law. They achieved over $16 billion in federal relief grants to be given out by the US Government to independent live music venues, comedy clubs, theaters, promoters, performing arts centers, zoos, aquariums and talent representatives that were crippled by the pandemic. 
The legislation was the driving focus, but there has been so much more. In the months between the association's launch and the successful passage of federal aid, the NIVA Emergency Relief Fund was established to provide critical short-term assistance to those independent venues and promoters in the U.S. on the precipice of closing forever as they waited for federal relief. 
NIVA is a success story of what a small group of dedicated people working together for a cause can accomplish in America.  
They are now marching forward as a fully organized trade association: providing guidance to their members on various state and local issues, offering healthcare and insurance solutions, and thinking through additional membership benefits.