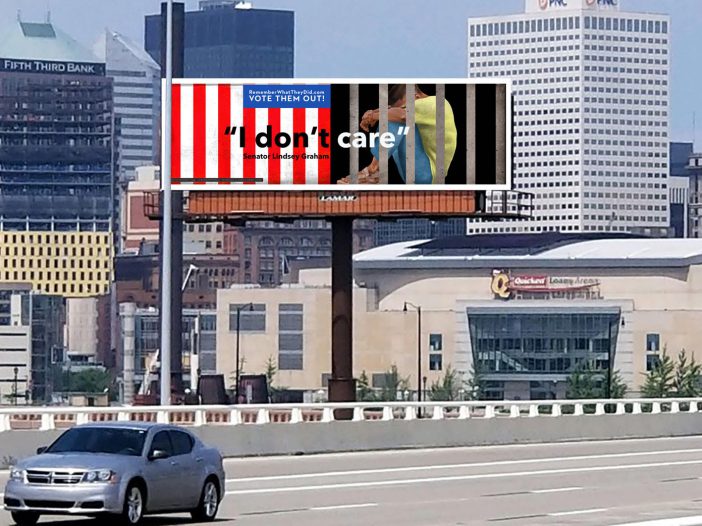 Cleveland, OH heavily covered our RememberWhatTheyDid billboard campaign! We were the top news story for all major outlets. In each one, we were able to get our message out highlighting Donald Trump's failures to the critical voters of this sometimes forgotten 2020 presidential battleground state.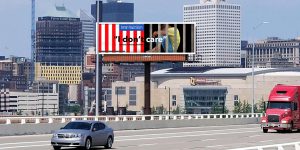 For cleveland.com, Seth A. Richardson writes, "Part of the plan for the program, which includes nine billboards around the city, is to play off Cleveland's role in electing Trump president. In 2016, the city hosted the Republican National Convention, where Trump formally accepted the nomination en route to a surprise victory."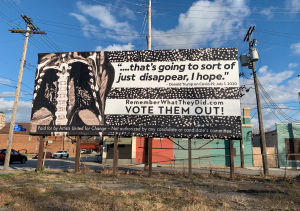 In Maija Zummo's article for the Cleveland Scene, artist Nekisha Durrett comments, "The COVID pandemic coupled with continued police brutality brought to the surface inequities across race and gender in every facet of American life. This reckoning with America's racist legacy has been led by young activists who have taken the movement for Black Lives to the streets. The artwork embodies the energy of these young activists in an effort to connect to communities on a visceral level and to move everyone to the voting booth in November."
Additional Coverage:
The photos of the Cleveland campaign were graciously provided from Bob Glick.