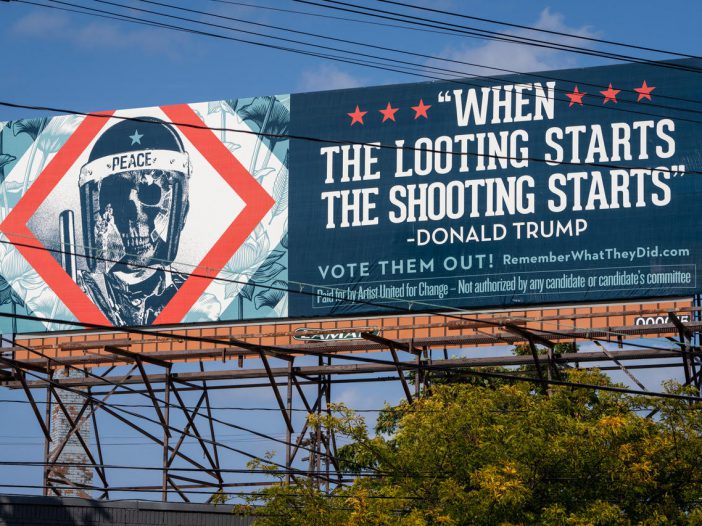 It was an honor to co-found the  RememberWhatTheyDid campaign and I am excited after months of incubating this project, it is finally out and into the world! I co-created this effort with Robin Bell and Artists United For Change (a political action committee).  Our goal is to create fact-based  artwork dedicated to reminding voters what public officials have said and done… and ask folks to pledge to #VoteThemOut.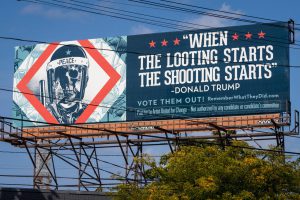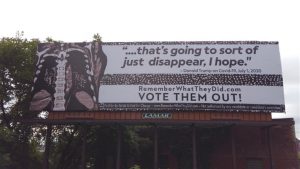 We launched this project for three main reasons. 
Joe Biden is not going to speak directly to key constituents on several issues that matter most. Issues like immigration, criminal justice reform, and the rising bigotry in America, Joe needs others to help him show the radical differences between Democrats and Republicans on these issues. In the US, citizens can legally create a PAC and speak directly to key voters and do issue education. 

We wanted to make sure the creative was not watered down. Too many times in American politics the creative is determined by tax-status instead of using the best and most emotionally compelling argument. We wanted to take facts and direct quotes from Donald Trump and Company and pair them with emotionally compelling and shocking artwork to cut through the clutter and shock unregistered voters into taking action! We commissioned some of the nation's best street artists, visual artists, graphic designers and gaming artists to participate without handcuffing their work by legalese, tax rules, or old polling information. 

Digital marketing data will never fully reach transient audiences. Unfortunately, I understood the dirty secrets of digital marketers and feared that just matching voter-file data, using cookie based targeting etc. was not enough. The match rates on these datafiles is only 55% to 60% on a good day. So… this efforts goal would be to break into that other 35% to 40% that were not messaged by every other progressive group that is running digital ads.  We felt it was necessary to reach communities where they are during the pandemic. So outdoor and display advertising can be placed in targeted neighborhoods where AfricanAmerican, Latinx and young voters work, live, buy groceries, get gas, etc.  
Billboard Magazine's Gil Kaufman writes, "'Remember What They Did' Campaign Aims to Get Out Youth Vote Using Billboards and Street Team Tactics." 
He continues, "tapped into the long history of punk and hip-hop spreading the word through street art and guerrilla marketing campaigns in an effort to, literally, get word out on the street in four battleground cities: Detroit, Milwaukee, Pittsburgh and Phoenix. To date, 4-6 billboards have gone up in key neighborhoods in each city, accompanied by a poster street art campaign led by local partners."
You can read the whole article here.