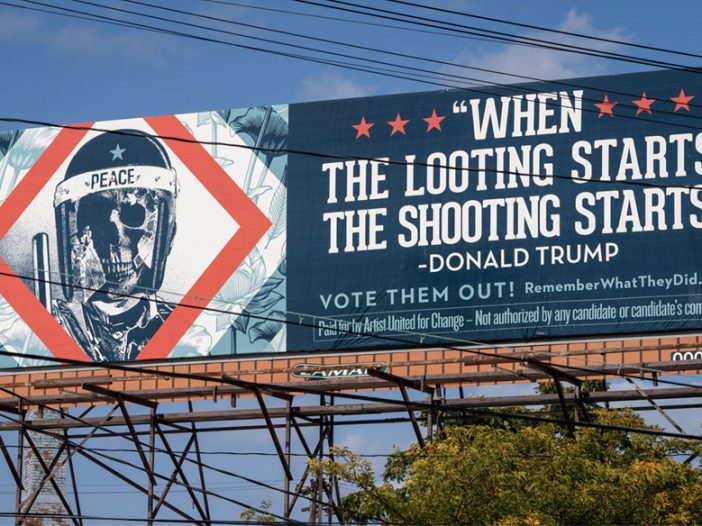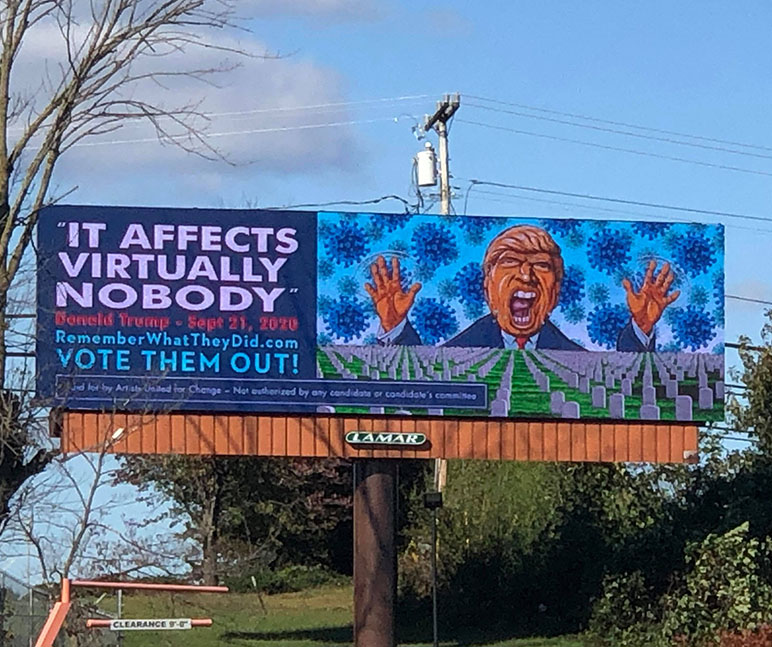 In the lead-up to the US presidential election in 2020, the political environment was incredibly hostile. President Trump's words and deeds on a range of issues, from COVID-19, immigration reform, criminal justice reform, and police brutality, had greatly divided the country. Meanwhile, the Democratic Party's primary process only seemed to amplify division amongst key constituency groups that were vital to their victory in the November election. African American, Latinx, and young voter communities, in particular, were disenchanted with Joe Biden – the same groups that underperformed in 2016 when Trump defeated Hillary Clinton.
The stakes were too high in the 2020 elections to allow these communities to be overlooked by political campaigns and politicians or to expect traditional media to deliver the comparative information that low-turnout voters would need to make an informed electoral decision. As an independent SuperPac, Artists United for Change's RememberWhatTheyDid campaign could reach these targeted groups in a way that the traditional political party apparatus could not. 
By their nature, these key demographic populations are more transient and harder to reach through traditional forms of communications (TV, Direct Mail, Radio). Even online voter-file matched advertising misses almost 40% of this group. That is why RememberWhatTheyDid endeavored to reach these voters through immersive marketing of collateral materials in the neighborhoods and community centers where these voters live. 
Specifically, "Remember What They Did" created artwork that reminded the targeted constituencies what their public officials said and did, encouraging them to both register to vote as well as pledge to take back their country by exercising their right to vote.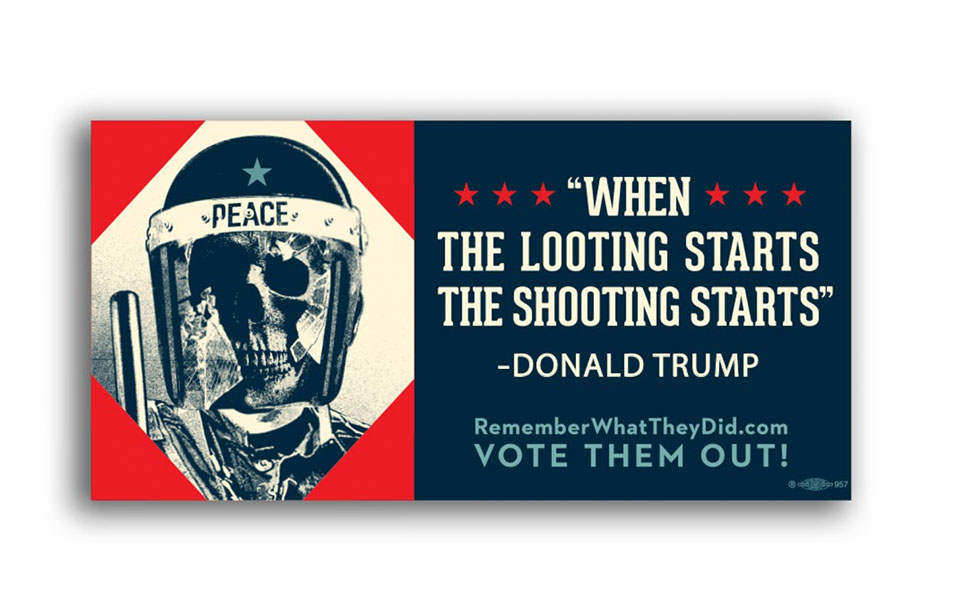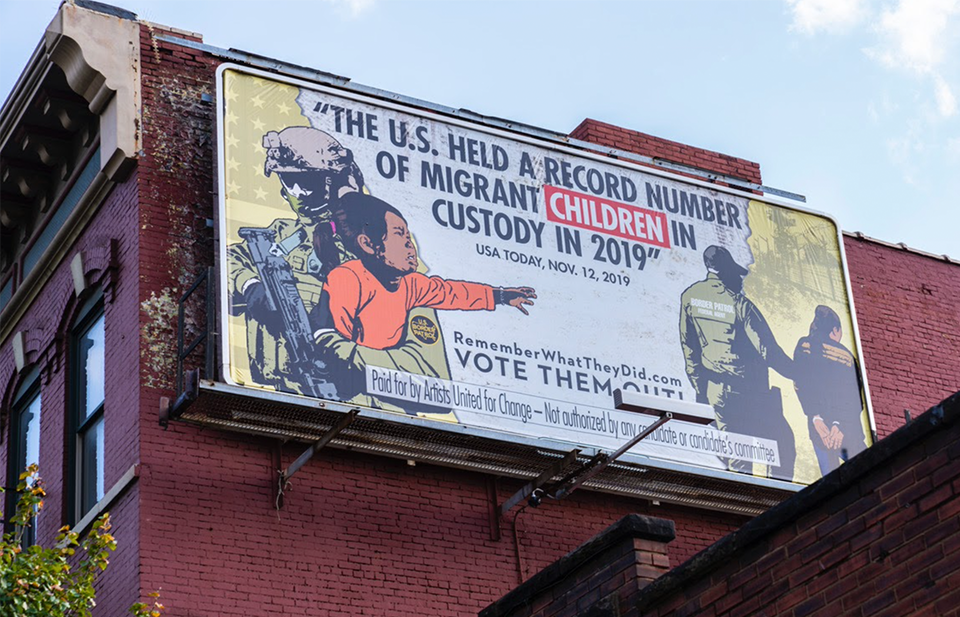 Catalyst Campaigns worked with Artists United for Change and Robin Bell to commission the nation's leading visual artists to create fact-checked and thought-provoking art to be displayed in key neighborhoods in critical battleground cities throughout Michigan, Wisconsin, Arizona, Pennsylvania, and later Ohio, and North Carolina. 
Catalyst Campaigns donated six months of work to incubate this campaign, developed the online and offline fundraising strategies and facilitated all organizational outreach to local partners in the battleground states. 
The campaign assembled critically acclaimed artists – many with roots in key battleground states — including Shepard Fairey (creator of the iconic Obama "Hope" poster), University of Michigan alum Nekisha Durrett, Pennsylvania native Nate Lewis, award-winning children's book illustrators Rafael Lopez, Robert Russell, Rob Sheridan (Nine Inch Nails visual designer), Swoon (Caledonia Curry), Claudio Martinez of Milwaukee, Justin Hampton and Detroit-native Antonio "Shades" Agee.
Catalyst Campaigns also contacted local organizations and shipped thousands of posters, stickers, t-shirts, and masks to North Carolina (Charlotte, Greensboro, Winston-Salem, and Wilmington); Michigan (Flint, Grand Rapids, Kalamazoo, Lansing, Pontiac, and Detroit); Ohio (Cleveland, Columbus, Youngstown); Wisconsin (Milwaukee); Arizona (Phoenix) and Pennsylvania (Pittsburgh, Philadelphia).
The art focuses on some of President Trump's most offensive actions like gassing peaceful protesters for a photo op and his failures on issues like the Coronavirus pandemic, family separation, putting migrant children in cages, inciting police brutality, and racism. The jarring images are overlaid with some of the most reprehensible statements made by Trump and his allies.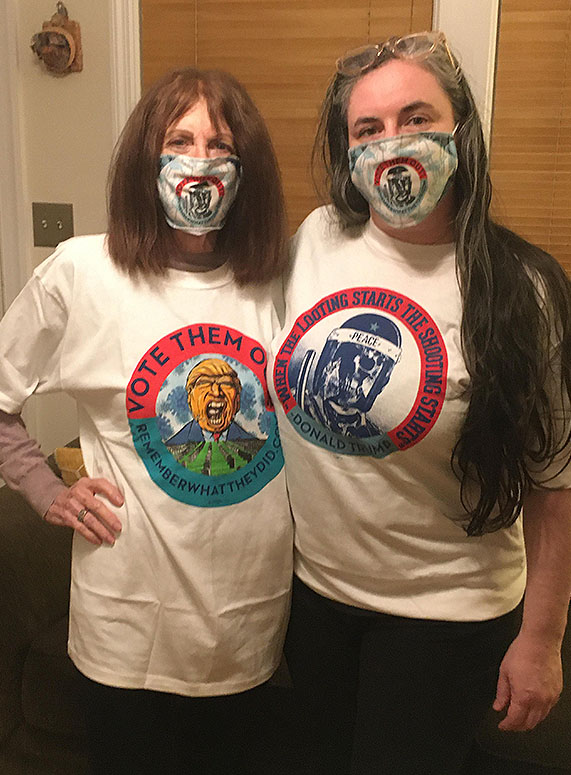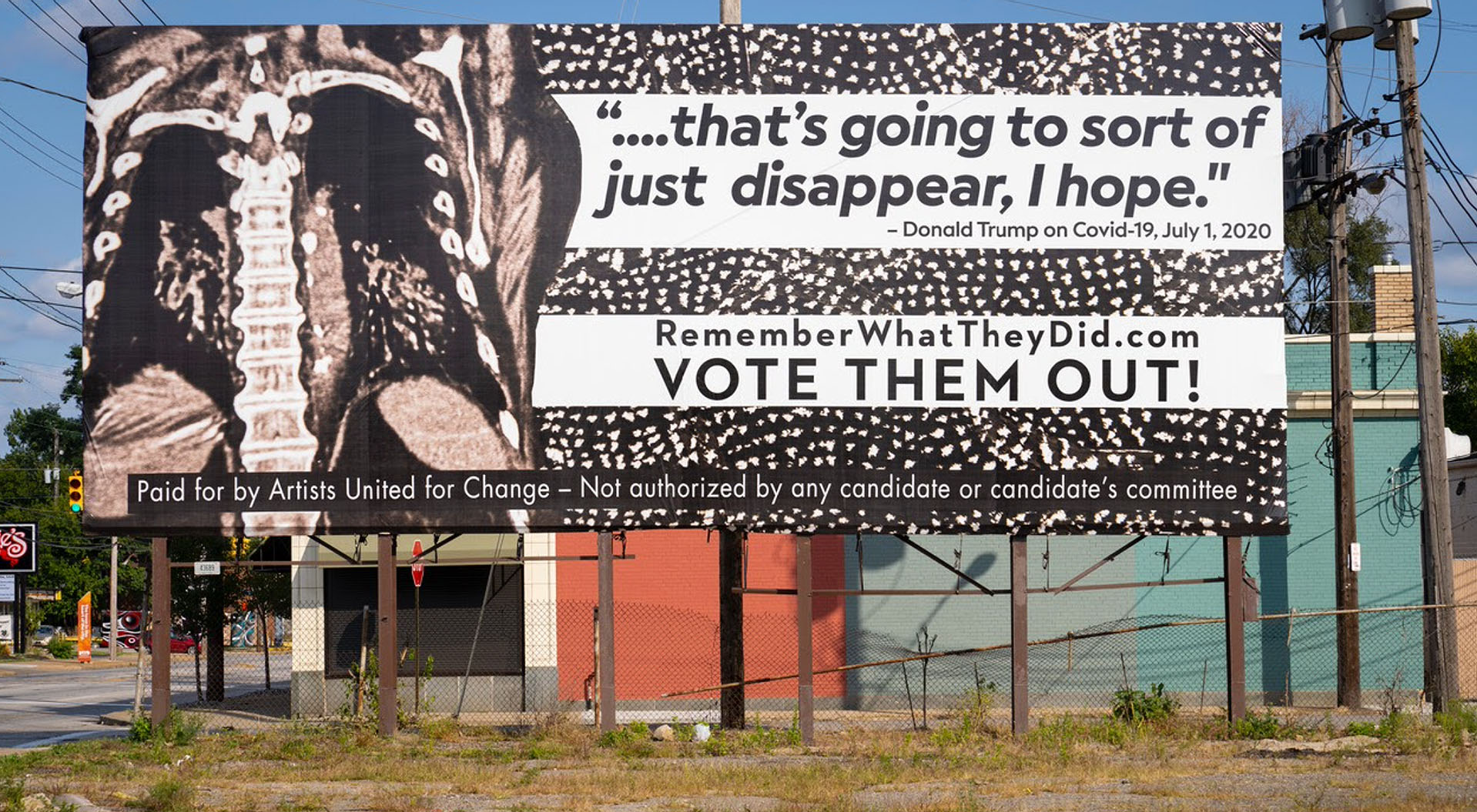 While the 2020 election was an enormous mobilization effort of hundreds of allied organizations, RememberWhatTheyDid successfully added to the conversation in dozens of key neighborhoods. The campaign provided critical fact-checked artwork to spark engagement, and distributed thousands of posters and stickers to energize otherwise overlooked communities. These efforts were all focused on getting lower turnout voters to  pledge their support, to register, and to vote. 
The initial campaign launched in early August, targeting African American, Latinx, and young voter neighborhoods in Milwaukee, Phoenix, Pittsburgh, and Detroit. Eventually, RememberWhatTheyDid became the only SuperPac to target the first presidential debate in Cleveland, Ohio, garnering local excitement and national media attention. The campaign was covered by all major Cleveland media outlets. Cleveland.com, the Cleveland Scene, WKYC, and on Cleveland 19. It also received mention in national outlets such as Media Post, theGrio, and the Washington Examiner. 
The team expanded the initial efforts to target more neighborhoods and commissioned additional local artists for a final Get Out The Vote (GOTV) push and purchased an additional 200 billboards.
RememberWhatTheyDid partnered with Collective Super Pac, Democracy for America, Roots Action, Keystone Progress, International Union of Painters and Allied Trades (and a number of their district councils), Pontiac Policy Action, Presente Action, Third Man Records, and Voices of Michigan to distribute collateral materials as incentives for social distanced voter-registration drives. Additionally, the campaign worked with local businesses, including skateboard shops, clothing stores, coffee houses, independent bookstores and nightclubs, to spread the word!
These aggressive community-based billboards and lifestyle marketing campaign worked, and were no doubt helpful to Joe Biden's 2020 win, as evidenced by significant increases in voter turnout in important demographic groups. Of the battleground states represented in the RememberWhatTheyDid campaign, President Biden won Michigan, Wisconsin, Arizona, and Pennsylvania.